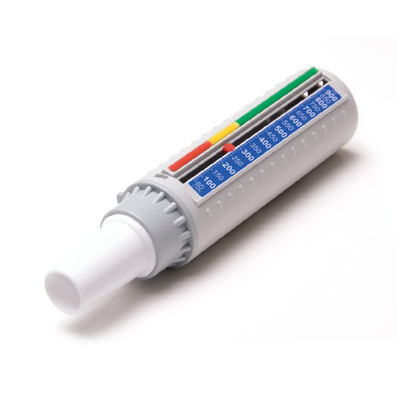 The e-chamber peak flow meter is a personal healthcare device designed for home monitoring of various respiratory conditions, such as asthma, in adults and children alike. The peak flow features an internal check valve, minimising cross-infection concerns.
Ultra-durable and accurate, the peak flow is made using medical-grade polymers and stainless style - the colour zones are coloured pigment to remain intact between washes over time. This is superior over alternatives with stickers and can ensure accurate performance after hundreds of washes.
Using the colour zones on the body with the included easy-to-use guide, you can easily test your performance. After use, separate the mouthpiece from the body and wash in warm soapy water.